EN SUSPENSIÓN
2010 - 2012. Photography, video, book
Several cities in Spain

The economic crisis, also known as Great Recession, started in 2008. Ever since the unemployment rates in Europe have risen sharply. In Spain of 2014, it was at 55% amongst people under the age of 35, in the general population it remains at 27%.
The economic crisis in Spain has not only caused economic and employment issues, but causes existential problems. Personal needs that affect the daily lives of hundreds of thousands of families aren't met, therefore it has long become a social crisis.
En Suspensión
shows videos and photos, mostly of young people, in their usual work space either at risk of losing their job or noticing a deterioration in their work conditions. It portrays civil servants, scientists, cultural and industrial workers, sportsmen, artists, social workers, ...
They do not appear in normal posture, in a functional state, in motion, but are suspended in the air, immobilized, waiting for a solution for a situation they have not created, but that has reached them anyways.
En Suspensión was first shown in
La Tabacalera
, Madrid, in the exhibition of Injuve Prize, in 2011.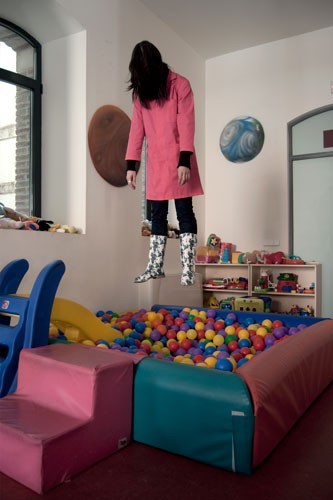 "Capitalist Melancholia" exhibition at Halle 14 in the Spinnerei, Leipzig. Germany
This project has been awarded the prize for Visual Arts by the
Injuve
; Ministry of Health, Social Services and Equality, Government of Spain. Alvaro Martinez has also received the
Valencia Crea Prize
in the Photography category, the second prize of the
XII Prize for Young Artists
in the category of video art, by the Youth Council of the City of Salamanca, and the prize Screens, within the
Festival Incubarte
(2012), in Valencia.
Álvaro Martínez´ exhibition "Un País Suspendido",
at the Domus Artium Museum of Salamanca, Spain

"Omar". HD Video
2:21. 2012

"César". HD Video
1:15. 2011
"Justino". HD Video
1:48. 2011

---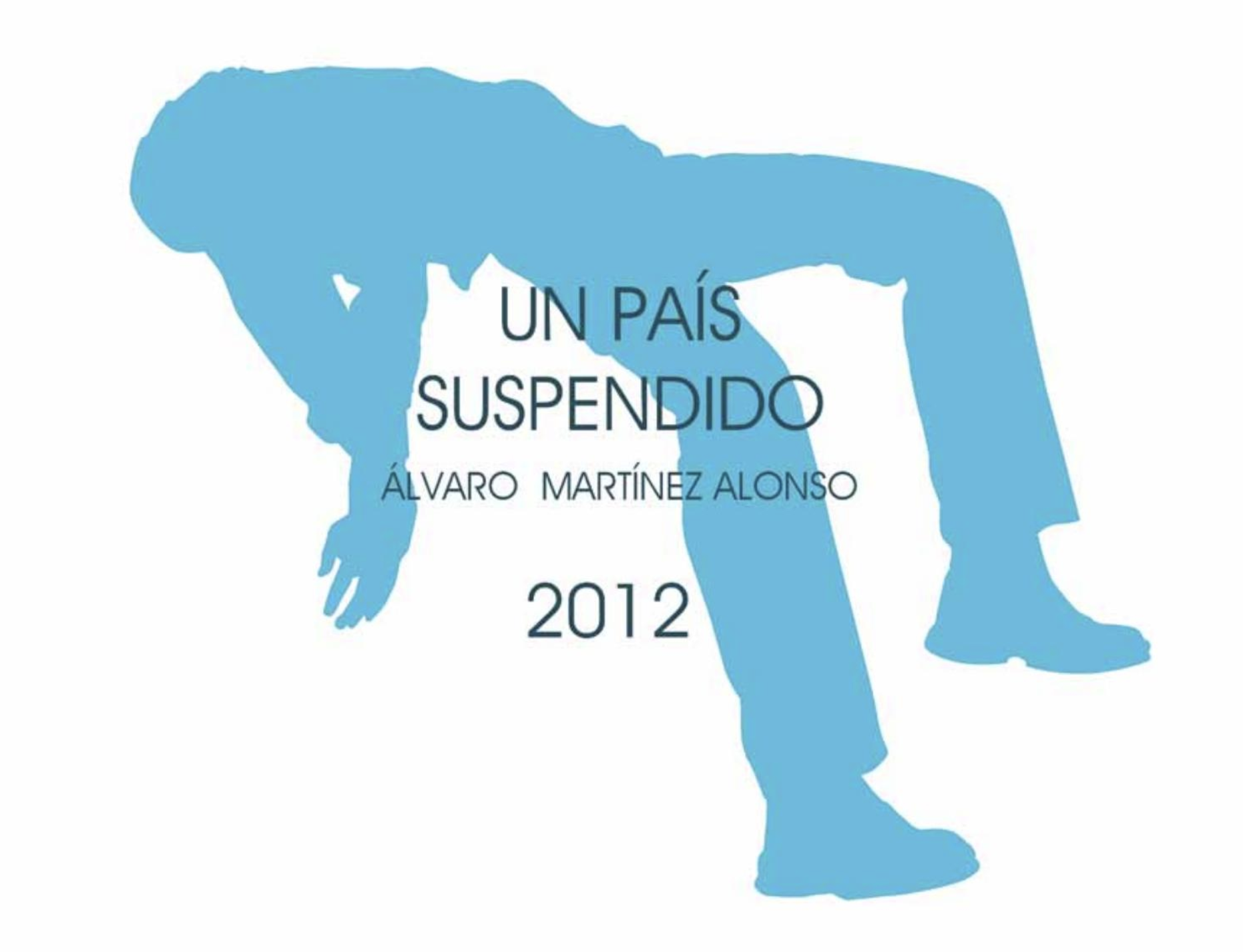 Published by: Fundación Salamanca Ciudad de Cultura y Saberes
Work: Álvaro Martínez Alnoso
Texts: Norma Blanco
Translations: Teresa Martín Lorenzo
Design and layout: Álvaro Martínez Alonso

160 x 220 mm
42 pages
300-copy edition
Language: Spanish - English

ISBN: 978-84-96603-90-5

Sponsored by: